Professional Pedicure Machine, Podo Equipment 300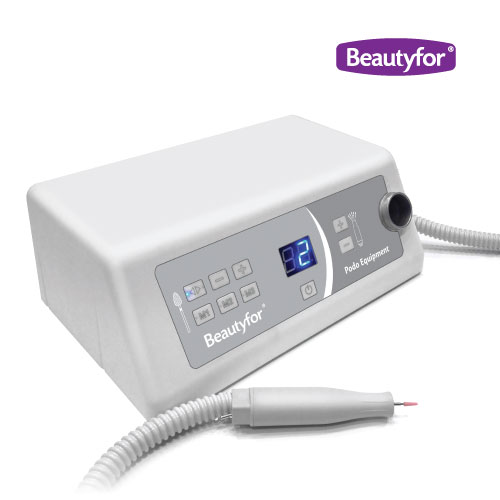 The foot care market is enjoying substantial growth in many countries. In particular, the demands to be met by technical devices are increasing.
High-end innovative and a unique design. The Beautyfor Podo Equipment as basic model convinces with its clearly arranged keyboard as well as the technical features:
Front label (Soft-keys) and digital display
Stageless adjustable RPM settings and direction switch (Reverse & Forward)
3x memory function (RPM-memory)
Integrated handpiece rest
The medically tested filter system offers the best protection for your health.
Unique handpiece (weight only 95g)
Ergonomic shape
Silent and powerfull 30.000 rpm
Light as a Feather!
​Voltage: 220 – 240 Volt / 50 Hz
Power input: 350 Watt
Micro motor speed: max. 30.000 rpm
Controller dimensions: (L x H x D) 320 x 125 x 220 mm
Weight: ca. 4,0 kg (Set)
Vacuum: 80 mbar / 80 cm H2O
Manual Available on Request!
Made in Germany.
For more information about Professional Podo Equipment 300, please contact us directly by email: [email protected] or by phone: 02088132960