Strpiless Black Film Hot Wax Beads Starpil (Polymer Blend) 600 g.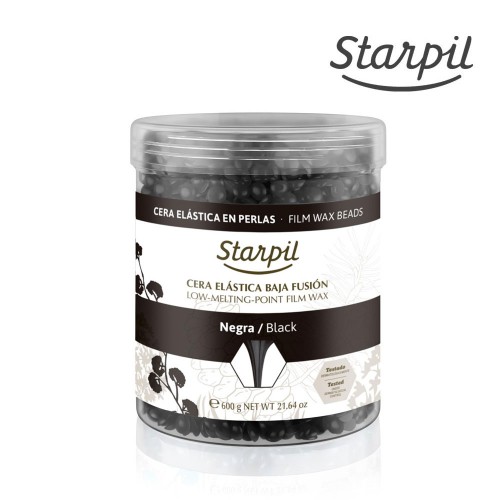 This film wax is a blend of raw materials whith varying melting points.
Its polymer content allows application of a very fine, flexible film-like layer that does not crack when removed.
Perfect measure and storage.

Areas
: Ideal for big zones like legs, back or breast and to redefine beard and nape edges in men.
Ingredients: rosin, beeswax, paraffin, elastic polymer, charcoal with purifying properties.
Package
STRIPLESS HOT WAX BEADS
600 g.