PLANT Pedicure Chair (3 Motor)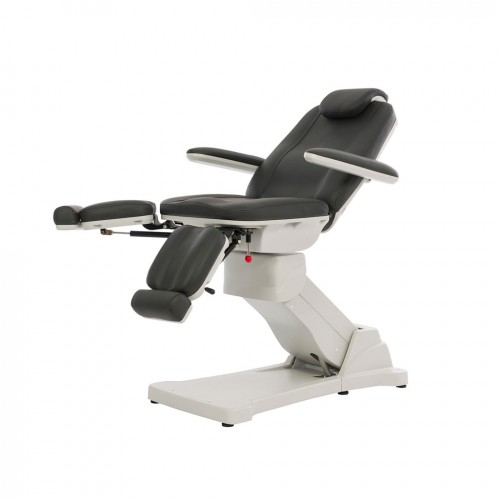 Upmarket podiatry chair equipped with 3 motors that control height, backrest and seat inclination.
Reclining armrests and headrest cushion adjustable in multiple fixed positions.
Legrests swivel in two fixed positions up to 90° and are independently adjustable in height by gas lift.
White or grey PU upholstery of high quality that eases cleaning.

Dimensions:
Size: 168 x 81,5 x 54 cm
High adjustable 54 x 128 cm
Weight: 75 Kg
Upholstery: PU
Headrest removable
Fully adjustable back and leg sections. Face hole back section with removable padded cushion and armrests. Cover with PU and high density foam.
Load capacity up to 200 kg working weight.
Dimensions:
Height: 70 cm.
Width: 63 cm.
Lenght: 183 cm.
Beauty couch weight at approx 30 kgs.
If you would like to order Beauty Couch "8216", please contact us directly by email: info@beautyfor.co.uk or by phone: 02088132960
- See more at: http://beautyfor.co.uk/salon-equipment/Beauty-and-Massage-Couches/Beauty-Couch-16#sthash.Vbn8RNSX.dpuf