MEA NATURA Pomegranate Body Cream, 250ml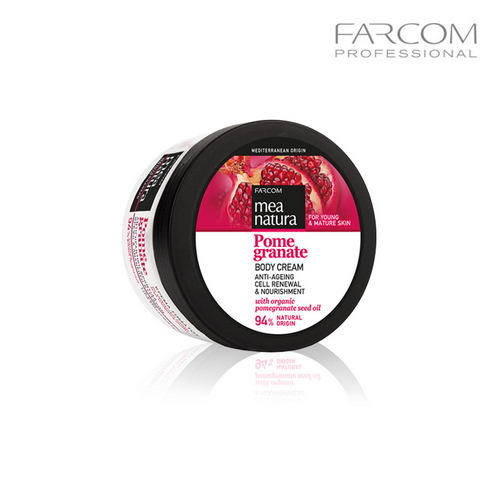 Anti-Ageing, Cell Renewal & Nourishment,
Moisturizing body cream with organic pomegranate seed oil*, vitamin E and Natur – All – Youth, a combination of active ingredients of natural origin rich in Fruit acids (AHAs), bio-saccharides and organic compounds of essential minerals. Thanks to its anti-oxidizing and rejuvenating action, it contributes to provide protection against signs of ageing skin. It nourishes the skin and protects it from dryness, while stimulating cell renewal, a valuable process that helps maintain glowing and younger looking skin.
With rich non-greasy texture, it spreads easily and gets absorbed instantly.
SUITABLE FOR ΥΟUNG & MATURE SKIN