BeautyFor after wax refreshing gel 500 ml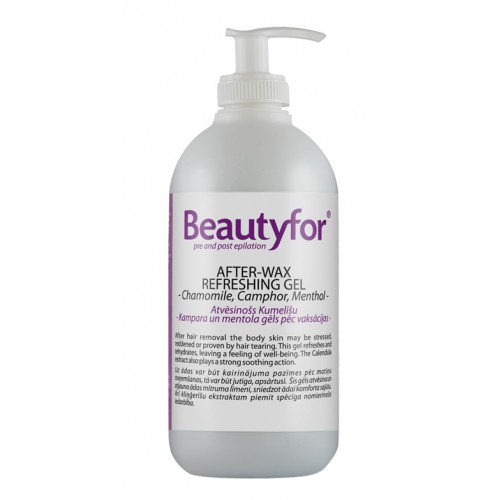 After wax refreshing gel chamomile, camphor, menthol.
After hair removal the body skin may be stressed, reddened or proven by hair tearing.
This gel refreshes and rehydrates, leaving a feeling of well - being.
The calendula extract also plays a strong soothing actions.
Size: 500 ml.
Way to use: Spread a thin layer of gel and let it completely absorb through gentle circular motions. For external use only. Store in a cool and dry place.
Wax cosmetics
Post-care waxing
Post epil gel