Leg Air Compression Massager with Heat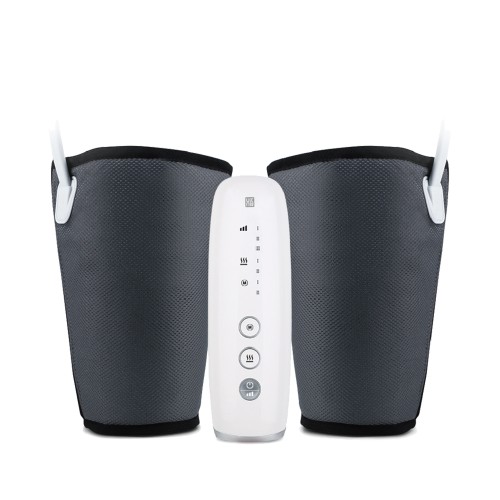 Pressotherapy portable device with heat.
Easy to use, for the drainage of the calf area.
You can easily control this massager by the handheld controller, 2 modes and 3 intensities selectable, detailed user manual.
Size of this calf massager and intensity is adjustable.
It's helpful for circculation improvement and relief of leg edema or swelling, varicose veins and restless leg syndrome.

Size Legs:
-open: 62 x 24 x 1 cm
-closed min: 15.5 x 24 x 1 cm
-closed max: 30 x 24 x 1
Weight: 850g
Rated Power: 10w
3 power levels
2 Temperature levels: 37C or 50C