LED Table Lamp "Highline"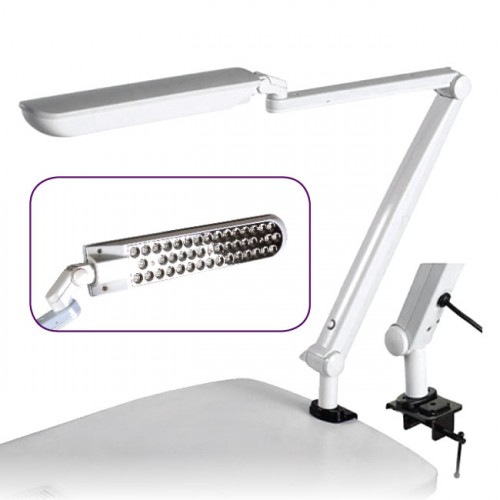 LED table lamp comes with easy pivot adjustment knobs and clamp bracket attachment perfect for mounting to any tables.
Energy efficient (45) LED bulbs provides steady state bright lighting with no glare and therefore reduces eye fatigue.
Comes with adjustable long neck LED lamp shade and consumes only 4W of power.
220-240 V, 50-60 HZ.