Kepro Kaypro Argan Spray Oil 100ml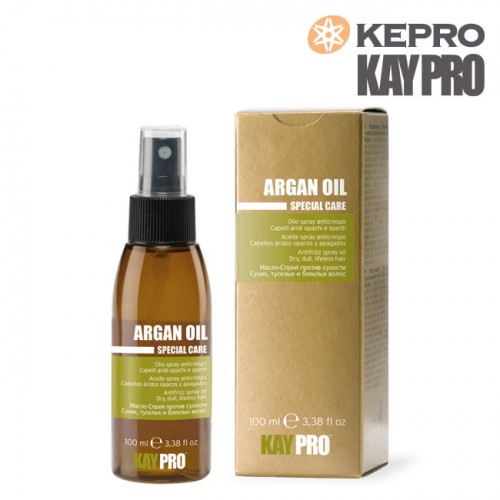 Antifrizz spray oil with argan oil for dry, dull, lifeless hair. Restructures, moisturizes and softens hair, leaving it extraordinarily bright, silky and disciplined.
Particularly suitable for frizzy, difficult to manage hair, with a non-greasy, easily absorbed formula that protects from humidity and combats static electricity without weighing down the hair. Use: spray on damp hair before styling.
Spray on dry hair for maximum moisturizing action and brightness.

Cleaners
HAIR OIL SIZE:
100 ml