U-tech Skin Scrubber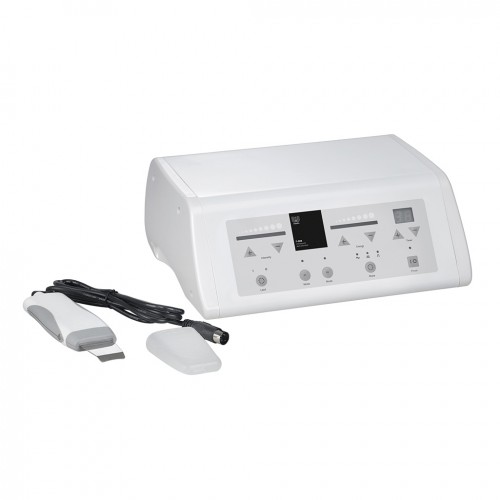 Sonic Peel Exfoliation
Instrument for professional facial exfoliation and galvanic current.
A spatula applicator and a safety bracelet are provided.

The exfoliating spatula cleans at a very great depth and stimulates the cell regeneration. It emits very low frequency waves and vibrations that break the dirt adhered to the skin into tiny particles and soften without the steamer help.
This makes very easy eliminating dead cells, blackheads, the dirt and multiple traces of the skin without damaging it and minimising the pain.
The result: hydrated and radiant skin with a younger aspect. An exfoliating product is required.
Frecuency 50Hz/60Hz

Rated power: 29W

Rated voltage 220V - 240V

Manual available on request!
Delivery direct from supplier, up to 7 working days.