Electric Nail Drill Machine "STRONG", 35000 RPM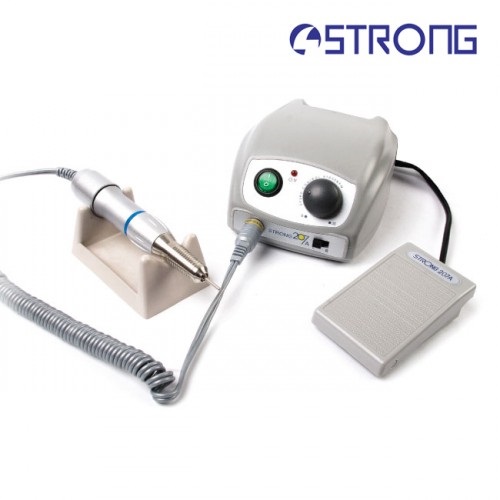 ​Professional electrical nail art manicure machine (35000 rpm) for nail beauty.
Manicure Machine STRONG 207A - the right file for all applications, thanks to its sophisticated electronics and safe hand unit technology.
High performance manicure machine with quiet and smooth-running motor.
Compact and ergonomic design
Air natural cooled handpiece

Automatic overload protection system
Variable speed control

Right & left turning ability (Reverse & Forward)
Foot speed control (On & Off pedal)
Max: 35,000 rpm / Torque: 300 gf.cm
Input: 100V, 110/230V, 240V (50/60Hz)
Carbon Hand piece - weight : 232 g
Manual available in PDF (click the link) :
Strong Power Series 207A
Delivery direct from supplier, up to 7 working days.

Made in Korea

For more information about Manicure Machine STRONG 207A, please contact us directly by email: [email protected] or by phone: 02088132960