Disposable 3-ply Face Mask with ear-loops (Pack Of 10)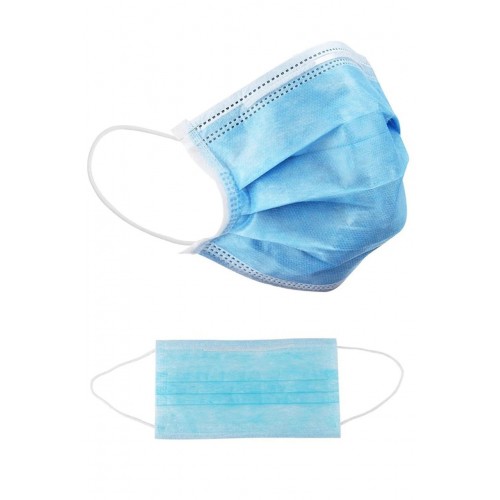 3 – Ply masks with elastic ties to cover mouth, nose and chin.

Made of high quality synthetic non-woven fabric.
Equipped with an antibacterial filter that prevents the migration of bacteria and the penetration of biological fluids.
A flexible nasal retainer in the upper part of the mask contributes to the selection of an individual shape, a better fit of the mask to the face and, as a result, higher protection. Tactile sensations, similar to cotton, provide comfort, and a high degree of filtration.
Masks are made using unique bonding technology that preserves the softness of the material and eliminates the roughness and inconvenience of traditional methods of joining materials (bonding / heating / stitching).
CE Certification

Quantity per package: 10 pcs