Coral Wax Starpil, 1kg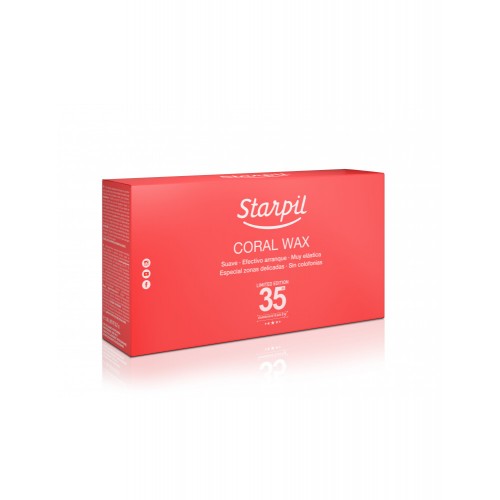 Low melting point wax
Pamper your skin with luxurious Mediterranean Coral for an even tone and luminous glow.
Pliable texture is specially formulated for use with the swinging technique
The beeswax and pigments reduce application temperature.

Easier to measure, fast melting
The coral powder helps unify and improve skin tone and boosts luminosity
Gentle, effective hair removal
Suitable for all-over use, especially on challenging areas like the underarms and groin
Swinging technique reduces the pain sensation
Swinging technique specially developed technique fully envelops the hair, enabling easy removal in a single pass and so avoiding irritation in sensitive areas that, because of their contours, usually require several passes to wax fully.
This gentle formula is suitable for all skin types, including hypersensitive.

Ingredients: The Mediterranean Coral Calcium Powder in this formula helps unify and improve skin tone while boosting the skin's luminosity. Its bergamot and satsuma fragrance instills a sense of well being and comfort.
Package
STRIPLESS HARD WAX TABLETS
1000 g.