Stripless Cappuccino Hard 4AB Wax Starpil (Original Blend), 1kg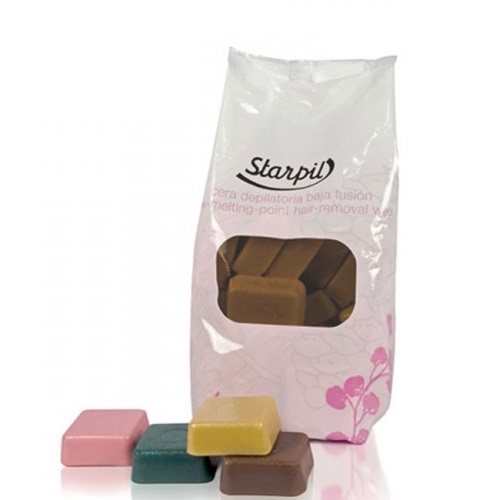 Highly pliable. Rich, velvety texture. Flawless removal. Gentle on skin.

Extra creamy, velvety texture. Subtly soothing aroma creates sense of well-being.

Flawless adhesion
Easily spread
Extremely pliable
Opens up pores
Outstanding hair removal
Delays hair regrowth
High performance Huge variety

Areas
: Face, Arms, Legs, Back, Sensitive Areas
Ingredients: rosin, beeswax, pigments, titanium dioxide and fragrance.
How to use: Simply warm the wax to 50°C/120°F full liquid form. Then, adjust the temperature to a lower setting and wait approximately 1/2 pot about 25-30 min full pot 40-45 min. Test wax's temperature on wrist before application. For best results, prep your skin for waxing using Starpil Prepil gel. Apply wax in the direction of hair growth firmly. Leave to cool, then firmly peel off wax, pulling it back in the opposite direction of the hair growth.
Package
STRIPLESS HARD WAX TABLETS
1000 g.