Seaweed (For Men) Starpil Strip Wax, Tin 800 ml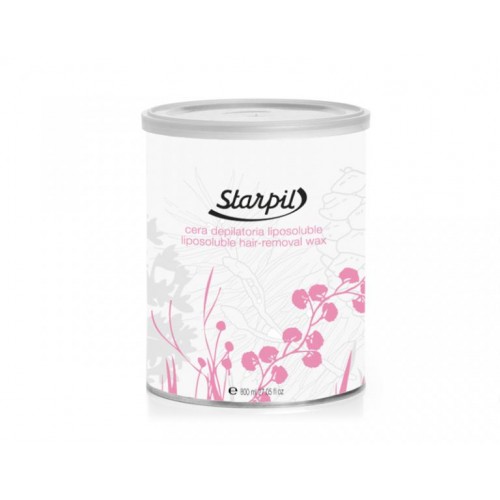 Made from rosin (pine resin) and vegetable or mineral oils.
These sticky non-drying waxes are designed for use with Starpil hygienic hair-removal strips. Ideal for circulatory problems and tired legs.
Suitable for all skin types (men). Heavy duty wax with a marine aroma suitable for male waxing also previously un-waxed or coarsely haired areas.

Skin Type: Legs, Back, and Full body
Active agents: Natural Bee's Wax, Antioxidants, Microcrystalline Wax, Colofonia, Rosin Ester with Glycerin, Antioxidants and Pigments.
Contents / package: 800ml.
How to use: For optimal use of the tinned lukewarm wax, heat it to a temperature of between 45ºC-55ºC to obtain the ideal application temperature
Package
Strip Wax in Tins
800 ml.