U-tech Electrostimulation Body Faradic Treatment Machine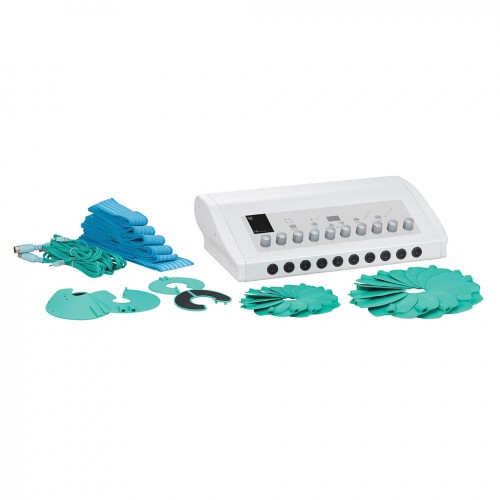 Equipment with passive exercising electrodes to ease slimming and muscular toning with 10 output channels.
Attaching electrodes and treatments programs: (INTENSITY STRONGER/INTENSITY GENTLE).
P1, P5: muscle massage, muscle pain relief.

P2, P6: Improve muscle tone in chest, waist, abdomen, buttocks, thighs and legs.

P3, P7: Simulated body exercises to improve blood flow and lymphatic drainage.

P4, P8: Weight loss program.
Input voltage: 220 ~240V
Input frequency: 50Hz/60Hz
Rated power: 4W
Working frequency: 80-300 MHz
Weight: 6,2Kg
Size: 45x28x12 cm
Manual available on request!
Delivery direct from supplier, up to 7 working days.